Scaffolding Steel Plank
Scaffolding Steel Plank
Our slip-resistant Steel Scaffolding Boards are manufactured using premium pre-galvanized steel. They form the platforms on the traditional tube and fitting scaffolding structures and are able to withstand heavy load pressure.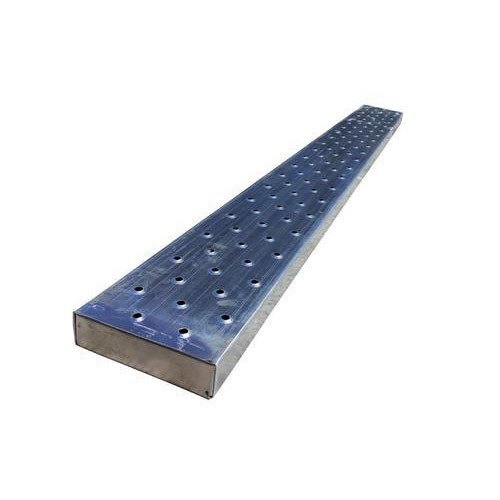 Product Features of Our Scaffolding Planks
1. Scaffolding steel plank is used to walk through the scaffolding system or elevate the step on the scaffolding.
2. Steel scaffolding plank is pre-galvanized and welded with CO2 arc which provides longer protection from deformation,
rustiness and corrosion.
3. Can choose different sizes and support types according to market or customer requirements
4. Lightweight and strong carrying capacity.
5. Reinforcing rib design, strengthening the load capacity of the steel plank, patented hole design,
reducing the weight and ensuring good drainage.
6. Long service life, can be used for more than 5 years.