SAFEWAY scaffolding, safway scaffolding for sale
S-Style Blue (Matches Safeway)
Safeway scaffolding is our most popular frame style overall. It fits Safeway scaffold frames and is widely used in the southern and southwestern United States. The full-size frame is 6 ft. 4 in. tall and it requires a 1-7/16 in. attachment pin (USA-104 attachment pin), has pinholes at a 45-degree angle to the horizontal members, and has drop locks to hold the cross brace in place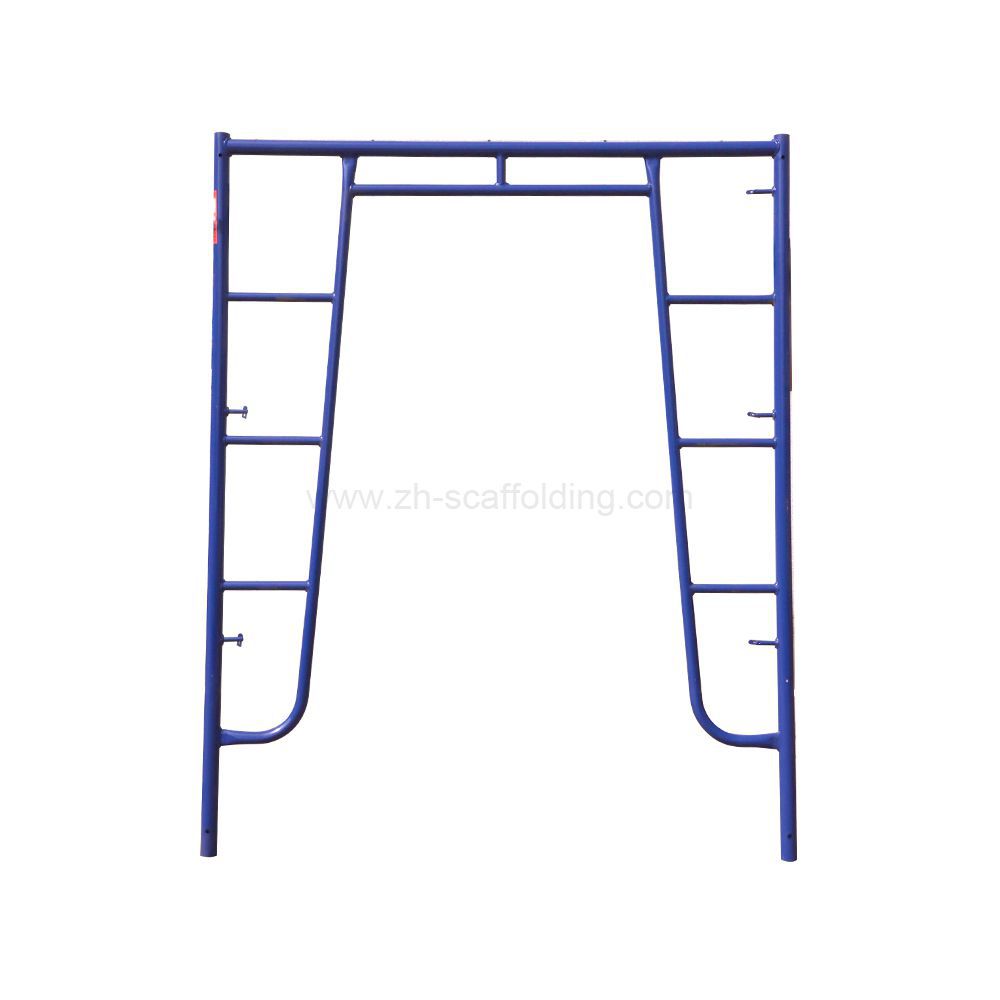 Our S-Style patterned blue scaffold frames match Safway patterned frames - for a seamless transition to our products. Our scaffolding kits are sold with stacking pins that our competitors may not have - consider this when comparing prices.
A ladder rack is just that - a scaffold that works like a ladder. We offer sections that are 5 feet wide and 3 feet, 5 feet or 6 feet 4 inches high. The vertical half of these frames consists of a ladder traverse pattern, while the other half is mostly open space, except for the lowest rung which extends all the way across the frame, not just half. When navigating between sections, this area can be spanned at a high level. While these scaffold frames have great climbing ability and are the best general purpose frames, the obstacles having to cross their bottom rungs may be the reason someone might use the following frames on a larger job

.
Create an unobstructed walkway along the entire length of the structure. Allows passage under and through the frame, between groups, without crossing over or hiding under steel beams. Walk-through framing is used to create unobstructed walkways along the entire length of the structure and at the mid-level of the scaffold configuration. At 6'4", a person of medium height would pass under these frames without the threat of hitting their head. There are no additional horizontal beams to impede the transition between groups, other than the main horizontal support at the top. These frames are compatible with similar products on the Safway line. You will notice that all of the blue walk-through frames we carry are 6'4" tall, as this is the most common height in the pattern. We carry 5', 36" and 42" wide walk-through frames in this pattern.
Walkthroughs with ladder frames are also available. These are the heaviest, most versatile, and most expensive frames we offer. You get the best of both worlds, the advantage of unobstructed walking between sets and the ability to climb up the ladder on the outside of the scaffold.
Walk-through ladder This is an all-purpose scaffold frame that is a hybrid of a walk-through frame and a ladder frame. Built like a walk-through frame, a ladder is added to the top corner of one of the frames, extending halfway down the frame. This allows for an unobstructed walkway for the walk-through frame with good climbability and no external attachments required.