Available in a variety of different sizes to accommodate the height and width of most structures, galvanized scaffolding tubes are available in lengths from 5 feet to 21 feet (20 feet for aluminum). Each piece of scaffolding equipment is manufactured and tested to industry requirements to ensure that each product is of the highest quality. We also sell high-quality scaffolding products at wholesale prices. Specializing in the sale of frame scaffolding and accessories, uninterrupted scaffolding and masonry equipment, also rolling scaffold towers, tube and clamp scaffolding, system scaffolding, heavy duty struts, construction support equipment and accessories.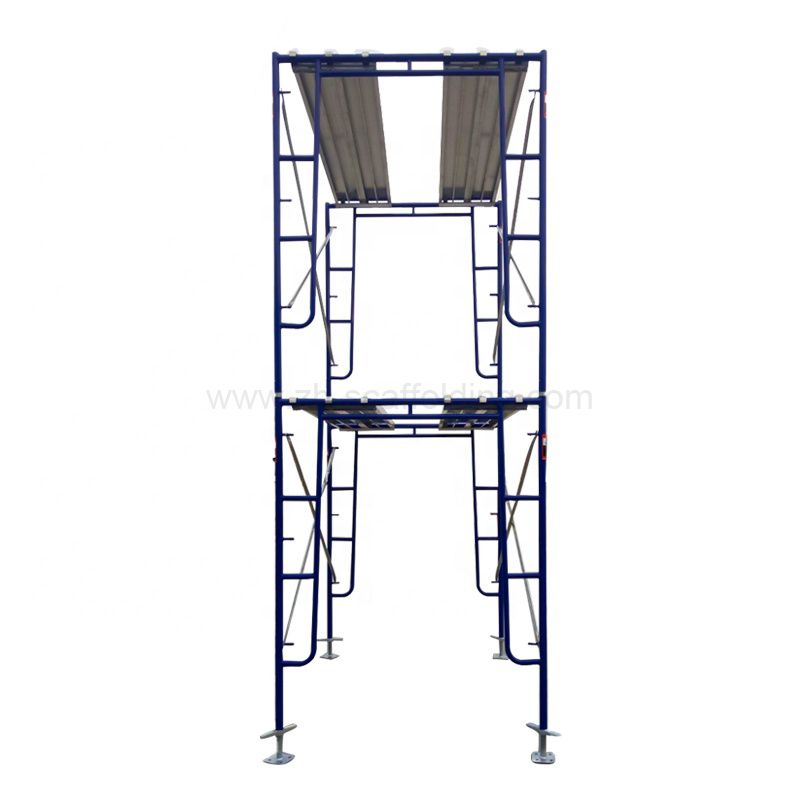 ZHONGHONG's scaffolding products are available for every budget, and competitively priced to match your ideal spend without sacrificing quality. Without the hassle of returning a rented scaffolding product or risking the purchase of used and faulty equipment, it is worth considering purchasing ZHONGHONG scaffolding.
We are the leading scaffolding manufacturer. Supply, distribute and stock quality scaffolding sets delivered worldwide.
We sell Cuplock, Ringlock, Shoring and related scaffolding components to refineries, shipyards, construction companies, scaffolding rental companies, scaffolding suppliers and all end users of scaffolding equipment.
We are located in China, but we export wholesale scaffolding in North America and beyond, and we manufacture high-quality and reliable frame scaffolding in the USA. Scaffolding Warehouse
All of our sales staff are OSHA-certified scaffolding designers and estimators. Email us today and we can help you design your scaffolding project.
We have different types of scaffolding, scaffolding platforms and scaffolding ladders for all types of construction work to assist in day-to-day work. Aluminum walking boards are an excellent choice for almost any scaffolding. They are easy to transport and quick to assemble and will not rust, so they are built to last. For smaller jobs or workers who need to change positions frequently, consider investing in rolling scaffolding or portable scaffolding for a more efficient workplace. Pump jack scaffolds are perfect for applications that require easy adjustment to different heights. They are an inexpensive option that consists of a platform supported by a stand that moves on a vertical bar.
Buy wholesale scaffolding online here so your customers can find all the equipment they need for safe construction sites. Safe and durable construction scaffolding is necessary for the safety of site workers, and choosing the right type of construction scaffolding for the job is critical.
Browse our listings today to pick the right wholesale scaffolding for your warehouse products.
We proudly stock a wide range of high quality scaffolding to suit every application, in a variety of sizes, shapes, models and variants. Check out the full range of cheap scaffolding for sale and export to Australia, USA, Canada

wholesale frame scaffolding
wholesale frame scaffolding
Dia*wall thickness
Size(mm)=length*width
weight KG
φ41.3*2.3
1371*2032
24.5
φ41.3*2.3
1371*2641
31.4
φ41.3*2.3
1371*3251
36.2