Aluminium Scaffolding
Our Aluminium Scaffolding manufacturing unit makes Single Width Scaffold Mobile Towers for situations where narrowness is a problem. The expendables outriggers provide multiple adoptions. When fully opened the outriggers provide safe support on any surface for secure working conditions at heights. When retracted, the tower can easily move through alleys, doorways, etc or be used for different wall-side applications. It is easy to handle because of its lightweight, push-in connection on frame sections and snaps fasteners on braces, exact levelling by ball screws, and huge swivel castors. Whatever your project needs the ZhongHong(Tangshan) Scaffolding company is your perfect solution for all your Aluminium Single Width Scaffold and Double Width Tower requirements.
We manufacture, supply, and export Aluminium Scaffolding in various markets in the US, Europe, France, Italy, England, and Mexico. We have had the privilege of supplying scaffolding products & accessories to a number of the foremost prestigious companies, this has been possible thanks to our dedication towards our customer's satisfaction and the quality that we provide.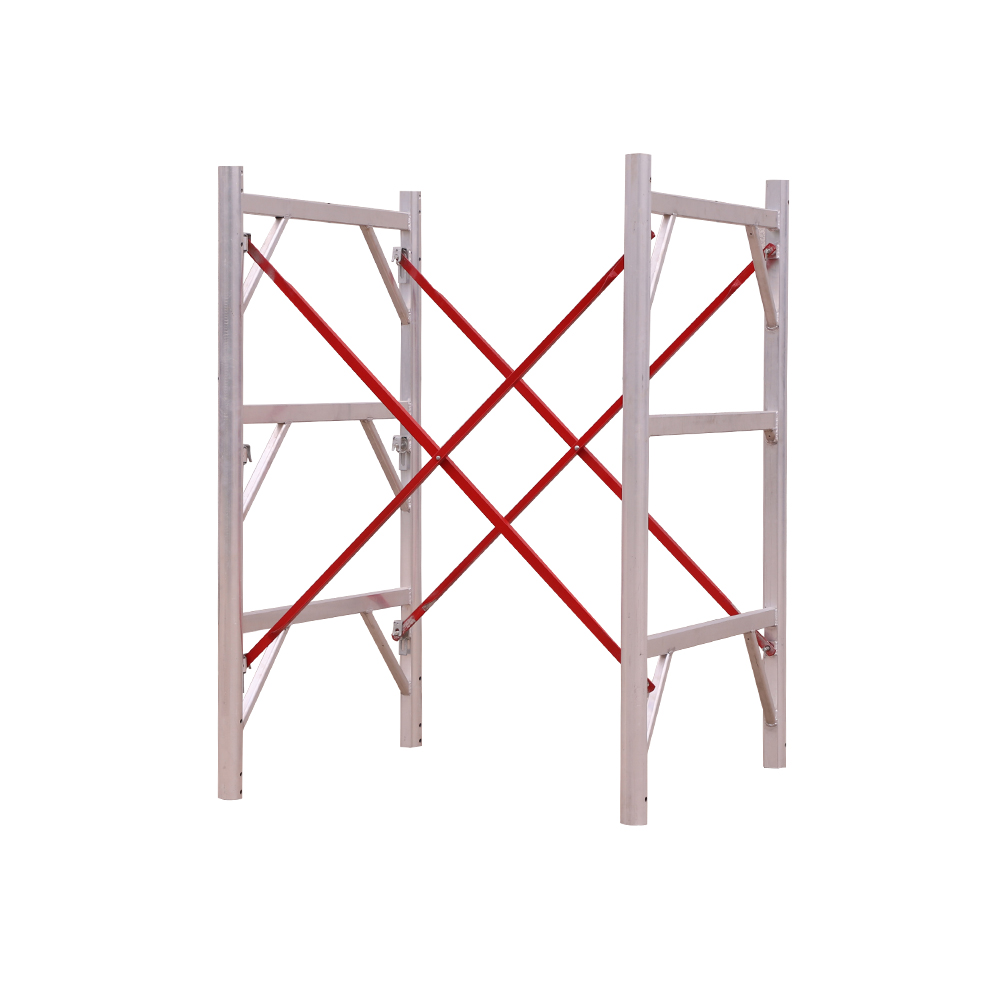 Features-
1- Every frame could be a ladder frame meaning there are no mix-ups to delay and endanger those assembling or using the tower.
2- Frames engineered for lightness for better transportation, whilst maximizing strength by fully welding all joints and further improving safety.
3- All frame rungs are castellated tube, which provides better grip for climbing, and can resist jerks becoming stuck on the surface.
4- Double platform tower for wider working space Ladder frame allows easy access to the fullest.
5- Lightweight, easy assembly, and disassembly method, non-corrosive and appealing tower compared to steel.