Cup Lock Scaffolding
ZhongHong(Tangshan)Construction Engineering CO., Ltd is the proud provider of the Cuplok Scaffolding System. ZhongHong(Tangshan)Construction Engineering CO., Ltd has been in operation since 2014 and specializes in commercial scaffolding services, among other services, and is one of the best and most highly admired names in the industry of access services. The official name of this scaffolding system is Cuplok, but most people know it as Cuplock.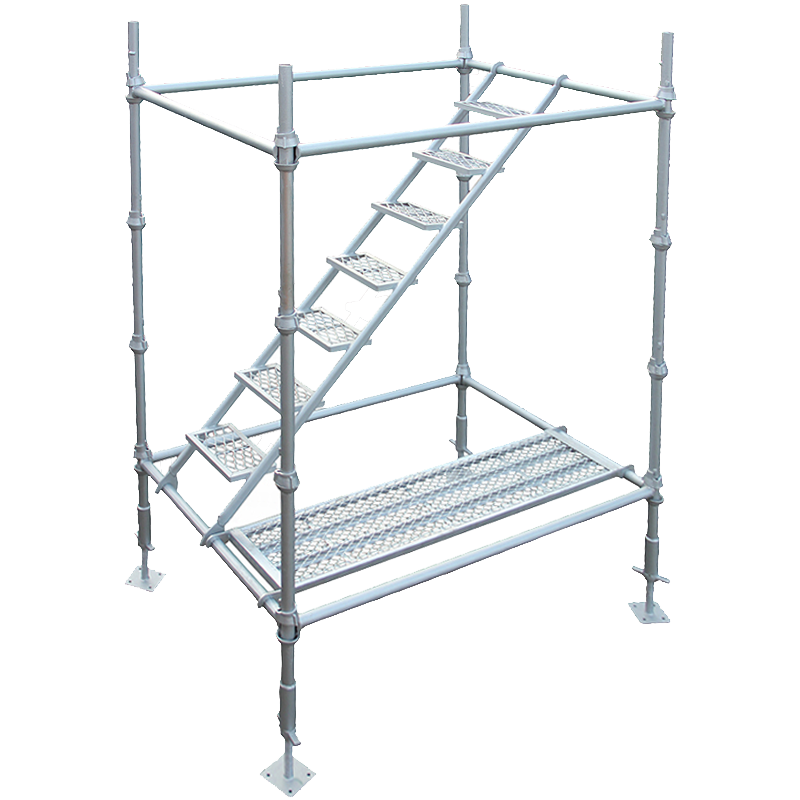 The cuplock scaffolding system is a widely used scaffolding system all over the world. Because of its unique locking mechanism, it is an easy-to-set up system that is fast and economical, therefore so popular. Cuplock scaffolding has been in popular use over the past three decades; it is a fully galvanized system that serves various purposes and has been chosen by constructors and builders over and over again on some of the world's most complex projects.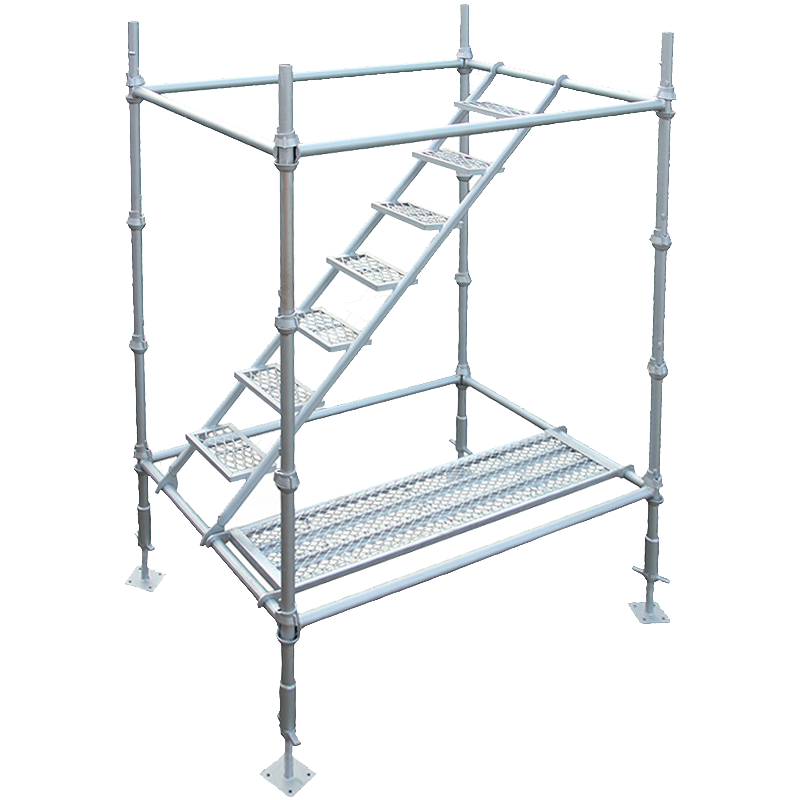 The Cuplock scaffolding system is a type of modular or systems scaffolding that consists mainly of pre-engineered horizontal and vertical components that combine in a systematic manner to present its users with a temporary structure that proves highly useful in construction projects of the modern world.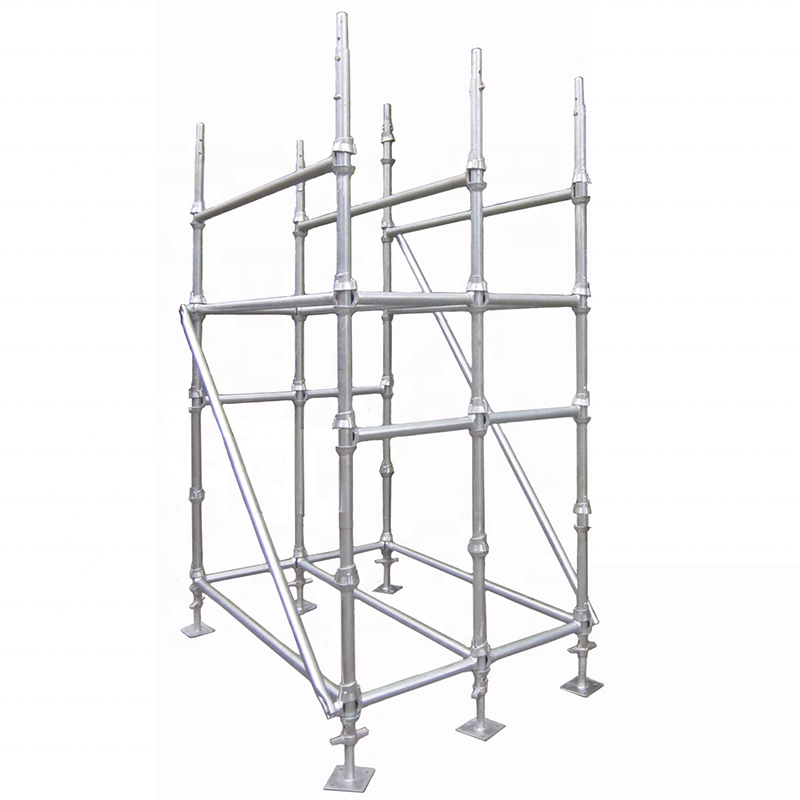 Speed and simplicity save time and money
As compared to traditional scaffolding systems, the Cuplock scaffolding system has proven itself to be the fastest of all. Because it is so easy and simple to set up, it saves a lot of time and money. This makes it a popular choice among builders and contractors who are always looking to minimize costs and save time. Compared to tube and fittings, Cuplock is known to have saved time by around 30 to 50%.
Cuplock is a flexible and adaptable scaffolding system that can be used to make a wide variety of structures that serve useful for construction, refurbishment or maintenance. These structures include facade scaffolds, birdcage structures, loading bays, curved structures, staircases, shoring structures, and mobile towers. Hop-up brackets let workers easily install work platforms at a half-meter increment below or above the main deck that gives finishing trades – such as painting, flooring, and plastering – flexible and easy access without disrupting the main scaffold.
Although the Cuplock scaffolding system is a heavy-duty system, it is surprisingly easy and simple to erect. It requires the least amount of wedge connectors and loose fittings. Standard horizontals are used as guardrails, transoms, and ledgers. The Cuplock scaffolding structure automatically aligns itself when the base lift is leveled. Cantilevers, staircases, and inside platforms can be easily created using components that are specially designed for the purpose.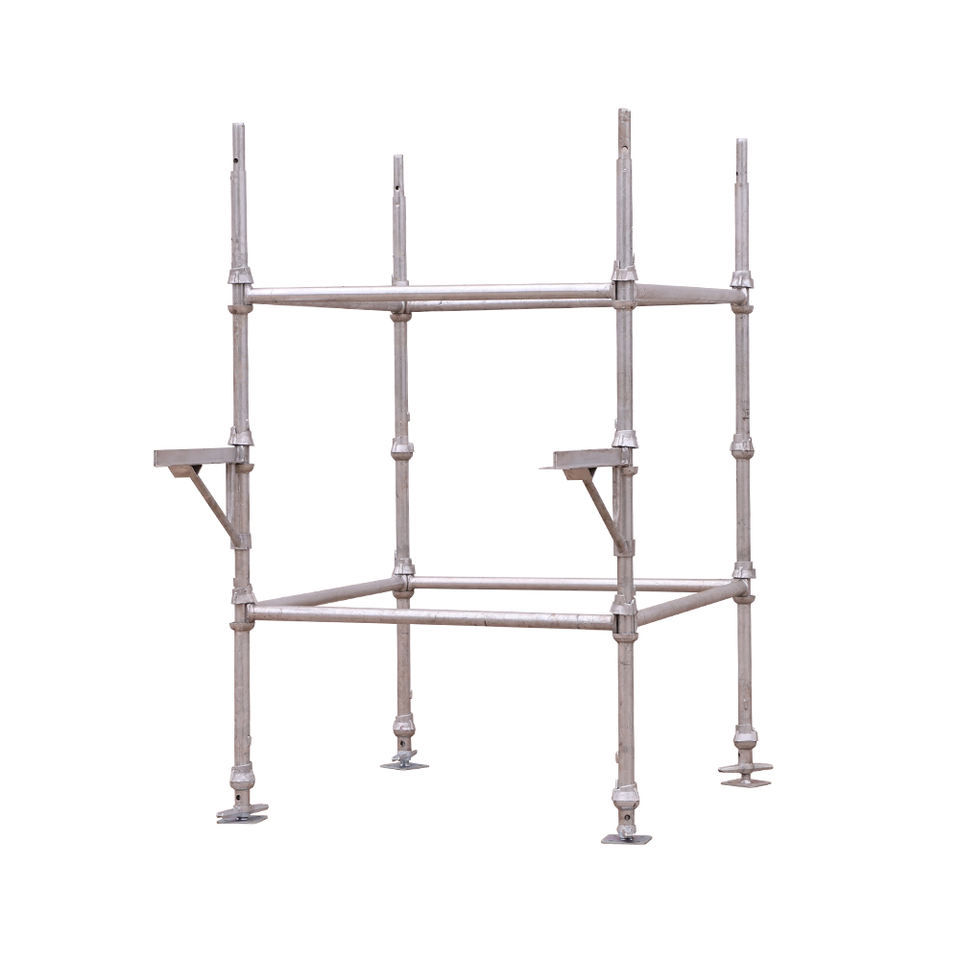 Weight, material, and design
Cuplock tube is comparatively lighter than regular tubes, and it is palletized, which makes it easy to transport, handle, and store. Because Cuplock components are produced with 3.2 mm high grade steel, they are 20% lighter than the regular scaffolding tubes which are made of 4 mm steel. Cuplock system can be stored both on-site or in the yard and is least likely to get stolen or lost. Moreover, its galvanized surface improves resistance to corrosion – it can survive various weather conditions.
This scaffolding system is much safer to use because it offers continuous work platforms that are not obstructed from diagonal bracing. Ladder safety gates and staircases are such useful accessories of the cuplock scaffolding system that they make moving from one level to another easy and safe.