Scaffolding equipment enables workers to reach high places and perform tasks such as building restoration, exterior maintenance, window cleaning, painting, and construction work. For scaffolding installation, there are other materials that can be used, such as steel, aluminum, wood, etc. Steel is the most commonly used scaffold material. Steel frame scaffolding is very durable and strong and has many advantages over other scaffold materials such as aluminum and wood.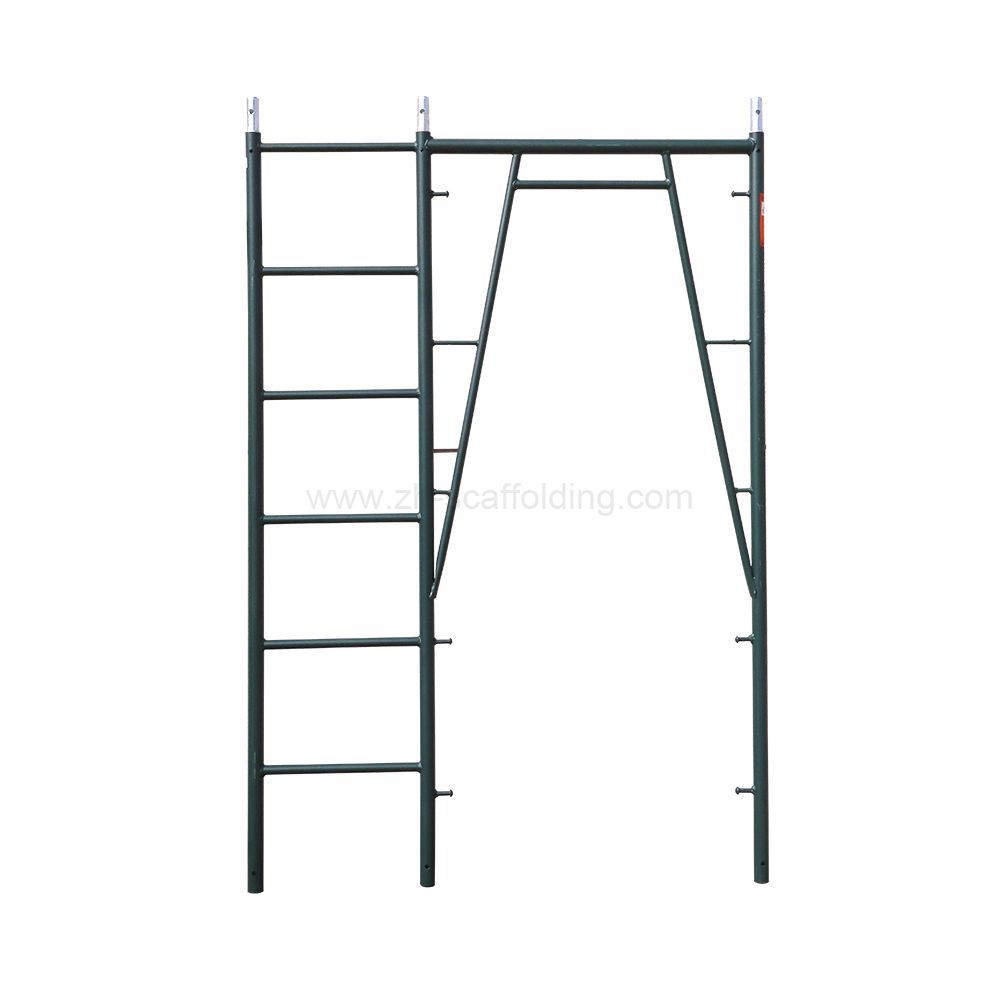 Steel scaffolding, also known as "tubular scaffolding", has a structure similar to that of double scaffolding and single scaffolding. The difference lies in the materials used. Unlike single and double scaffolding, steel scaffolding uses steel pipe instead of wood, and is not tied with ropes, but with steel couples. These standards are fixed to the ground using a base plate. Steel scaffolding is also known as scaffolding or staging, scaffolding refers to a part-time structure used to support staff and various construction materials during the installation or maintenance of various buildings and other structures.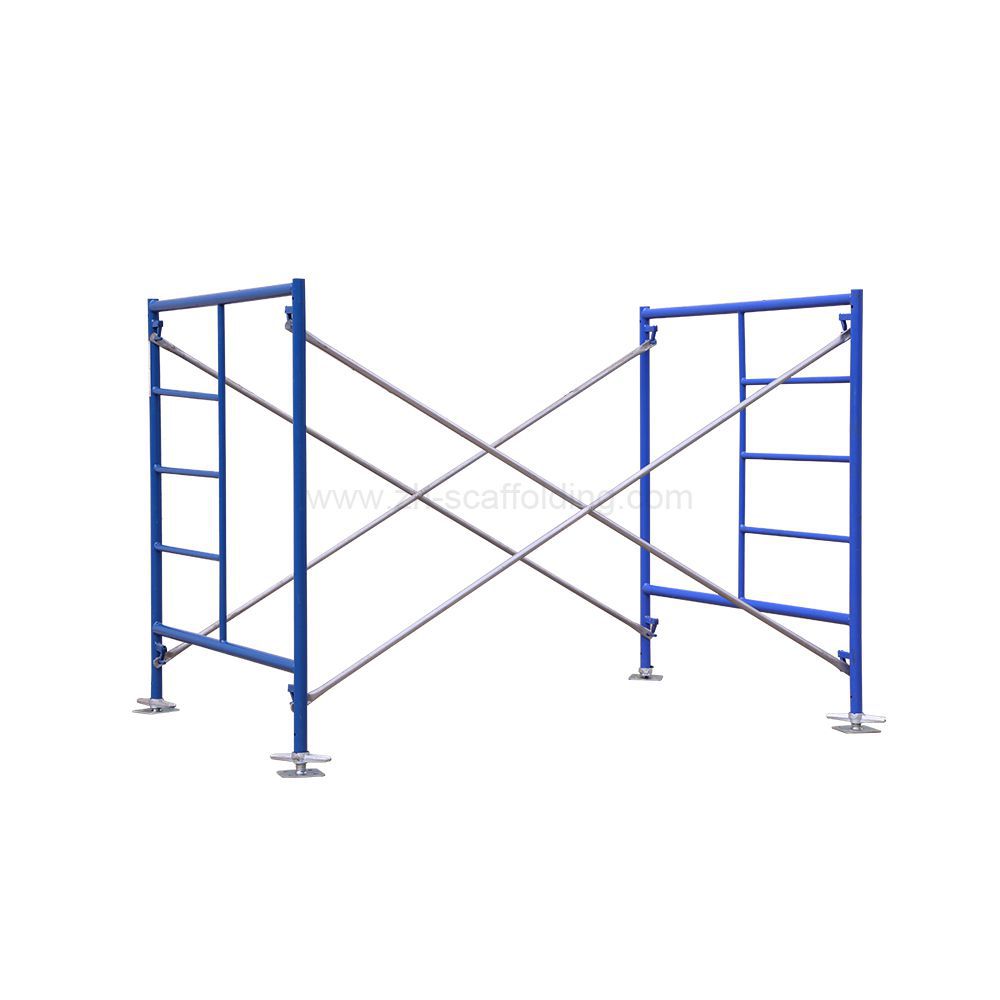 Affordable steel scaffolding frames and towers are available in ladder or walk-through frames with a wide range of heights and widths, suitable for almost any construction project. Frameworks can be easily stacked vertically and connected horizontally to fit your application. Accessories such as wheels and leveling jacks allow you to erect scaffolding on a variety of terrain and uneven surfaces.
The advantages of steel frame scaffolding
It is impossible to imagine scaffolding without steel, as it is one of the most commonly used materials in scaffolding production worldwide. Since its introduction to the market, its popularity has climbed rapidly, surpassing the long-popular wooden scaffolding. There are no real surprises because it brings great advantages, for example:
▷ Steel scaffolding has a higher bearing capacity and provides a strong and stable standing structure. It remains solid even in severe weather conditions such as strong winds and heavy rain.
▷ Compared to other materials, steel is durable, which is guaranteed by quality anti-corrosion protection such as hot dip galvanizing, and is more economical in the long run. It also has stronger fire resistance and is more suitable for high-altitude work and safety.
▷ Steel scaffolding is easy to disassemble and improves efficiency.
▷ Compared to wooden scaffolding, steel does not need to cut down and waste trees, helping to solve the waste problem and promote a greener environment.
▷ Lower purchase price compared to equally popular products such as aluminum scaffolding.
▷ Steel pipe scaffolding can be used to create platforms with no height restrictions and is therefore ideal for construction operations in high-rise buildings.
Choose a high-quality ladder Frame Scaffold? Choose ZHONGHONG! As a ladder frame scaffolding manufacturer, ladder frame scaffolding wholesale, and ladder frame scaffolding factory, we can produce heavy ladder scaffolding according to your wish, and the wholesale price is much more reasonable than any competitor. Come here to look for any other scaffolding or accessories you may need in the future.