What is scaffolding?
Scaffolding, also known as a landing, is a temporary makeshift framework used on construction sites to provide support for the original structure of a building. It also acts as a platform for crews to carry out construction work in high places or areas that they cannot access.
Scaffolding is used for the construction and maintenance of different types of projects - from simple residential buildings to complex industrial buildings. It is vital to choose the right scaffolding system for your construction work so that it provides optimum safety at the workplace.
standards - upright components with connectors
ledgers - horizontal supports
transoms - a horizontal cross-sectional load-bearing component to support the working deck of the scaffold (the part you will be standing on!)
Depending on the construction project, different types of scaffolding can be used. If you are looking for more information on scaffolding, look no further. Here are the most common types of scaffolding used on construction sites
The most common types of scaffolding used on construction sites
Scaffolding can be classified by the type of construction and the materials used in construction to meet the different needs of the building.
Single Scaffolding
Double Scaffolding
Cantilever Scaffolding
Suspended Scaffolding
Trestle Scaffolding
Steel Scaffolding
Patented Scaffolding
Single scaffolding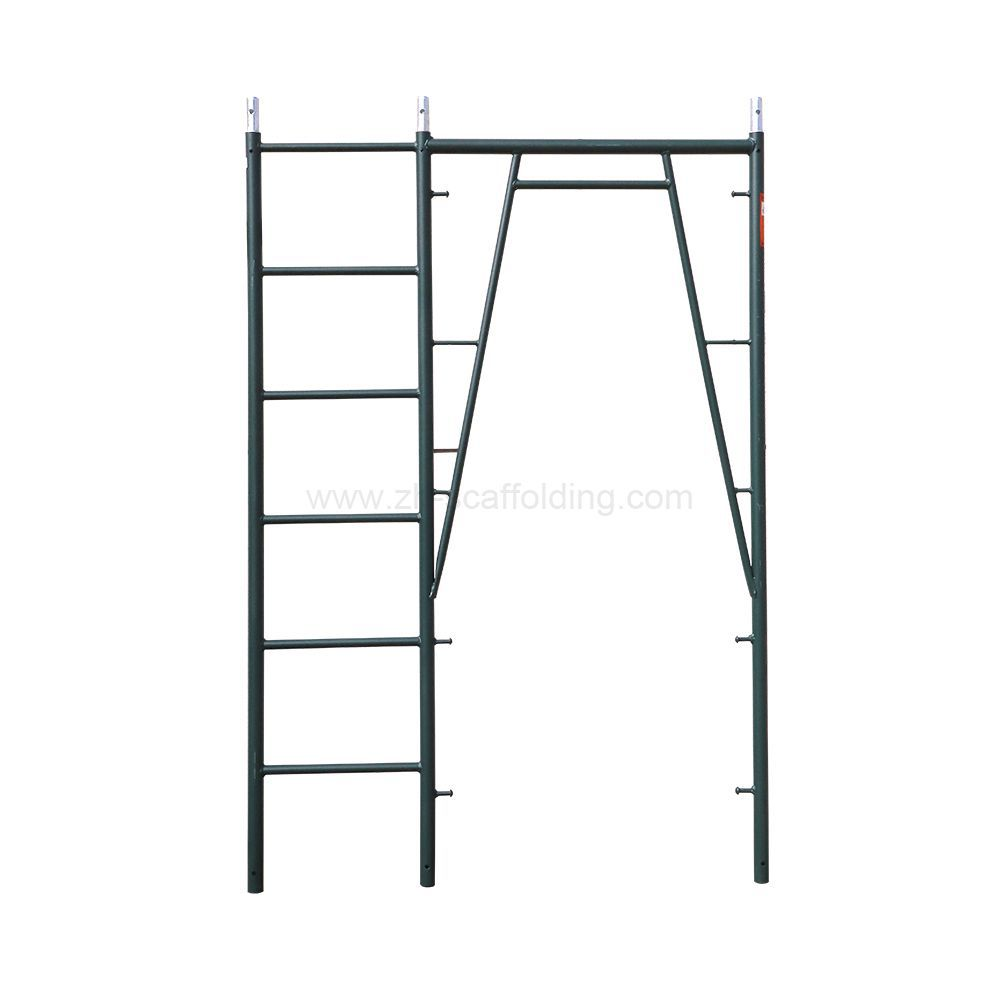 Single scaffolding, also known as "brick layer scaffolding", is one of the oldest types of scaffolding and is mainly used for bricklaying. Single scaffolding consists of standards, ledgers and putlogs (small holes made in the walls of a structure to be inserted into the ends of poles or beams to support the scaffolding), which are set parallel to the wall at a distance of approximately 1.2 metres.
More specifically, the standard is set at a distance of 2 to 2.5 metres. The ledger is connected to the standard at vertical intervals of 1.2 to 1.5 metres. At the same time, putlogs are set at a fixed distance of 1.2 to 1.5 metres and are taken from the wall gap at the end of the ledger. All technical requirements need to be followed in order to keep the scaffold structure strong and durable.
Double scaffolding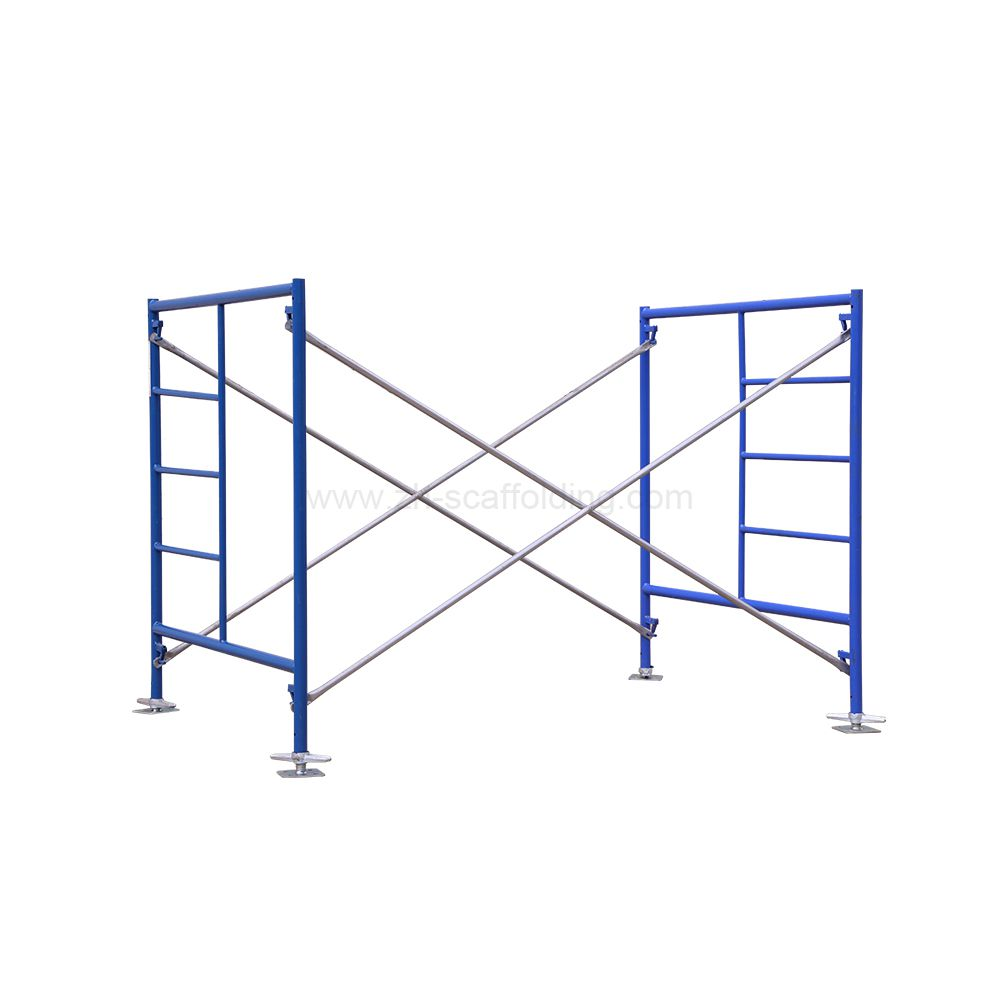 Double scaffolding is often referred to as "freestanding scaffolding", "masonry scaffolding", etc. and is mainly used in masonry construction. Considering that stone walls cannot support putlogs, double scaffolding provides the required robustness and sturdiness by placing two scaffolding frames together. Once the frame is in position, the putlog can be added to complete the scaffolding. Cross braces and rakes can also be added at a later stage to make the structure even stronger.
Use: for masonry construction work
Steel scaffolding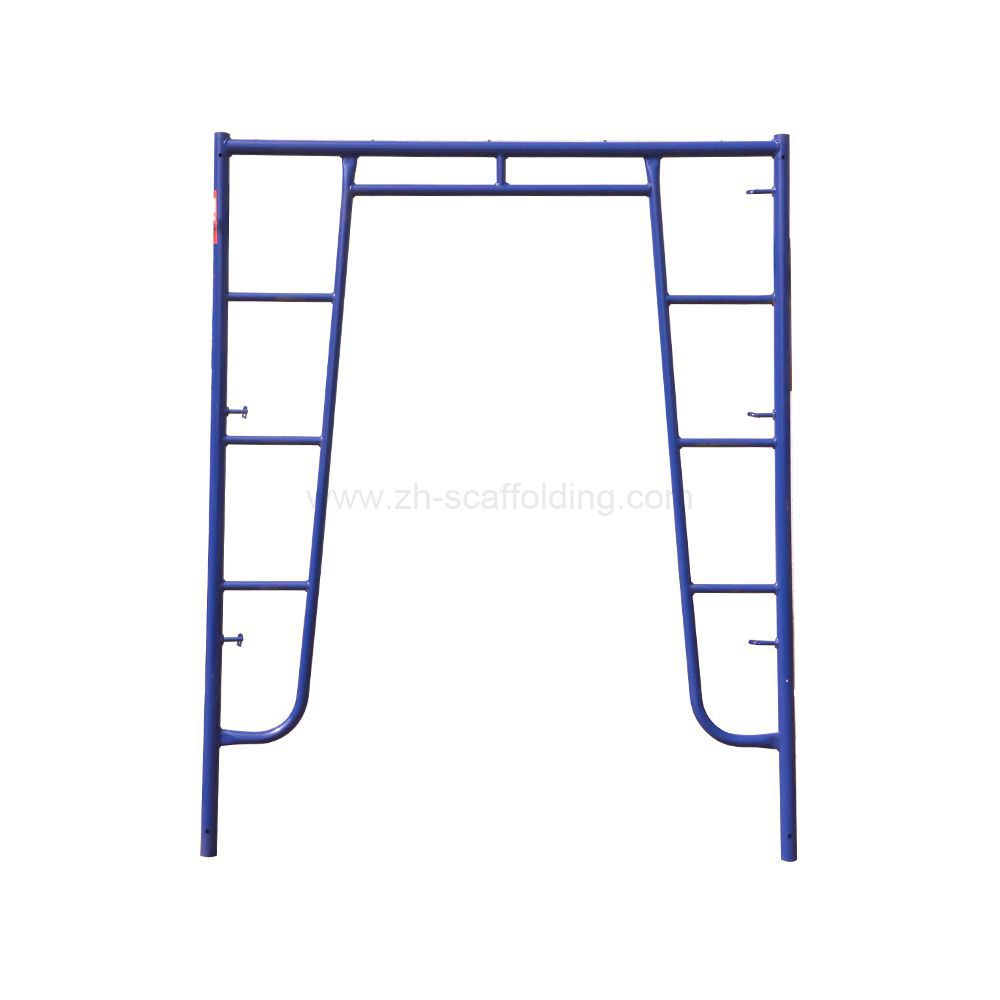 Steel scaffolding is made from steel tubes set together with steel couplers or fittings. Today, steel scaffolding is widely used in different types of construction projects and is easy to install and dismantle. It offers better robustness, greater durability and excellent fire resistance. The reason for its popularity is that it can be assembled and disassembled very easily.
Although it is not the most economical scaffolding solution, it offers high safety standards for construction workers.
Uses: For outdoor construction projects and large commercial premises.
Patented scaffolding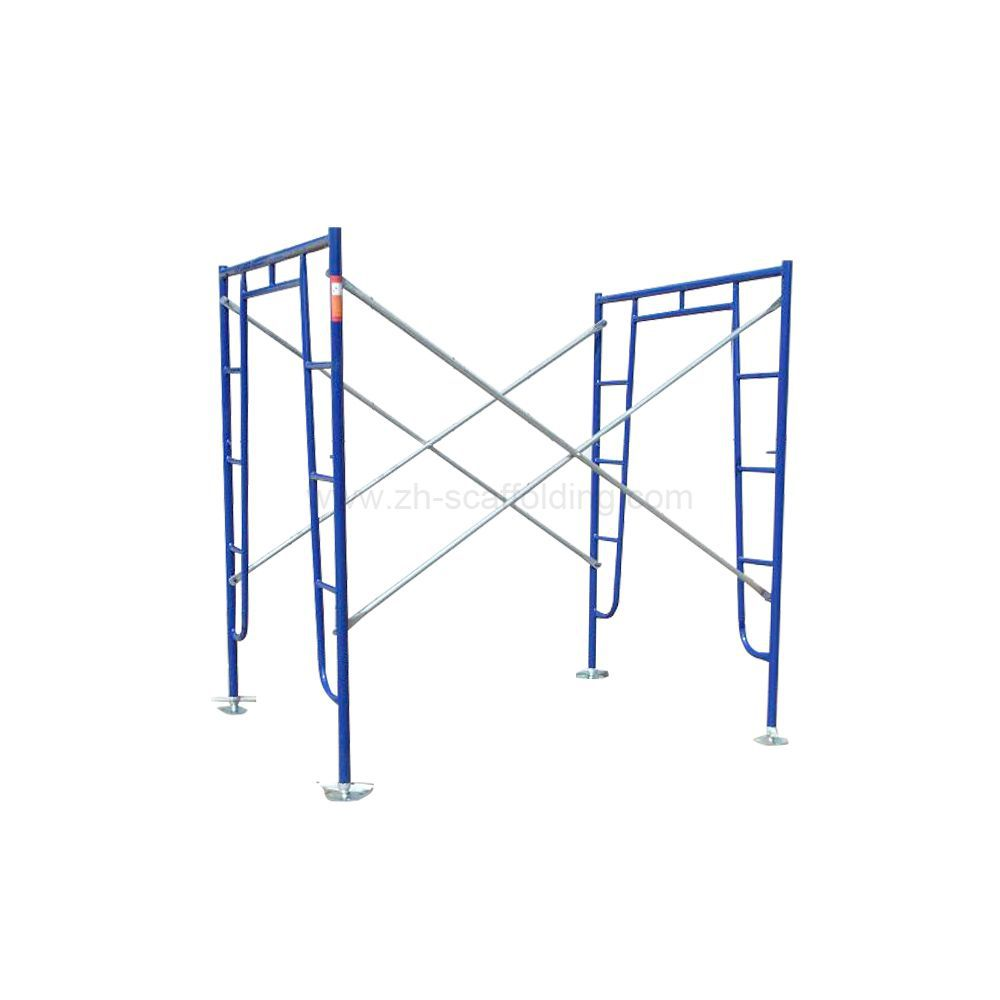 Although Patented scaffolding is also made of steel, this scaffolding is equipped with special frames and couplings. The patented scaffolding is ready-made - this means that they can be purchased in-store and can be put into use immediately after purchase. In the patented scaffold, the working platform is set on brackets that can be adjusted to the desired level accordingly.
Use: Work platform
Kwikstage scaffolding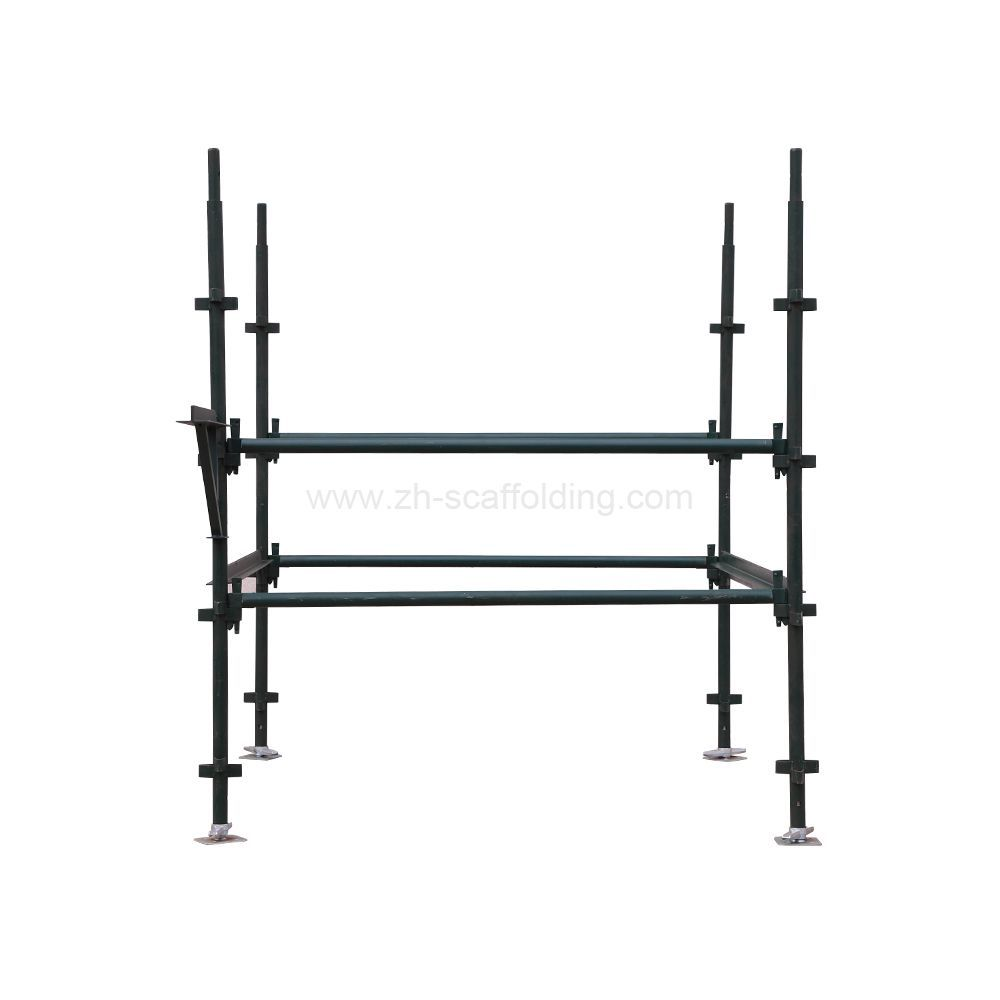 Another type of scaffolding is the Kwikstage scaffolding system, known for its ease of installation, made of hard-wearing galvanised steel and widely used in large and small construction projects. It is created using a safe and durable interlocking system so that it can provide a flexible working platform that can be customised to any required height as required on site.
Use: Working platform
Cantilever scaffolding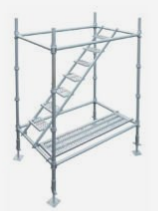 In cantilever scaffolding, the standard is supported by a series of pins which are taken out of holes in the wall. Due to its nature, the construction of cantilever scaffolds requires extensive safety and preventive checks.
Cantilever scaffolding is mainly used when the ground does not have the capacity or the terrain to support the standard, when the top of the wall is under construction, or when the ground is close to the wall and traffic is difficult.
Uses: top of wall construction, when the ground is close to the wall and there is no traffic, when the ground cannot support the standard
Suspended scaffolding
As the name implies, suspended scaffolding is used to suspend the working platform from the roof by using ropes or chains. Suspended scaffolding is used for many different types of construction projects, from maintenance work to painting. The height of the platform can be adjusted to the desired level and can be raised or lowered accordingly.
Uses: mainly for painting, repair work etc
restle scaffolding
In trestle scaffolding, the working platform is supported by a removable ladder or tripod. This type of scaffolding is mainly used for interior construction work, such as repair or painting work, as the maximum height of trestle scaffolding is only 5 metres.
Uses: for work in rooms, such as repairs, painting, etc.
According to the scaffolding erection method
it is divided into: floor mounted scaffolding, suspended scaffolding, suspended scaffolding and elevated scaffolding.
1、Fastener scaffolding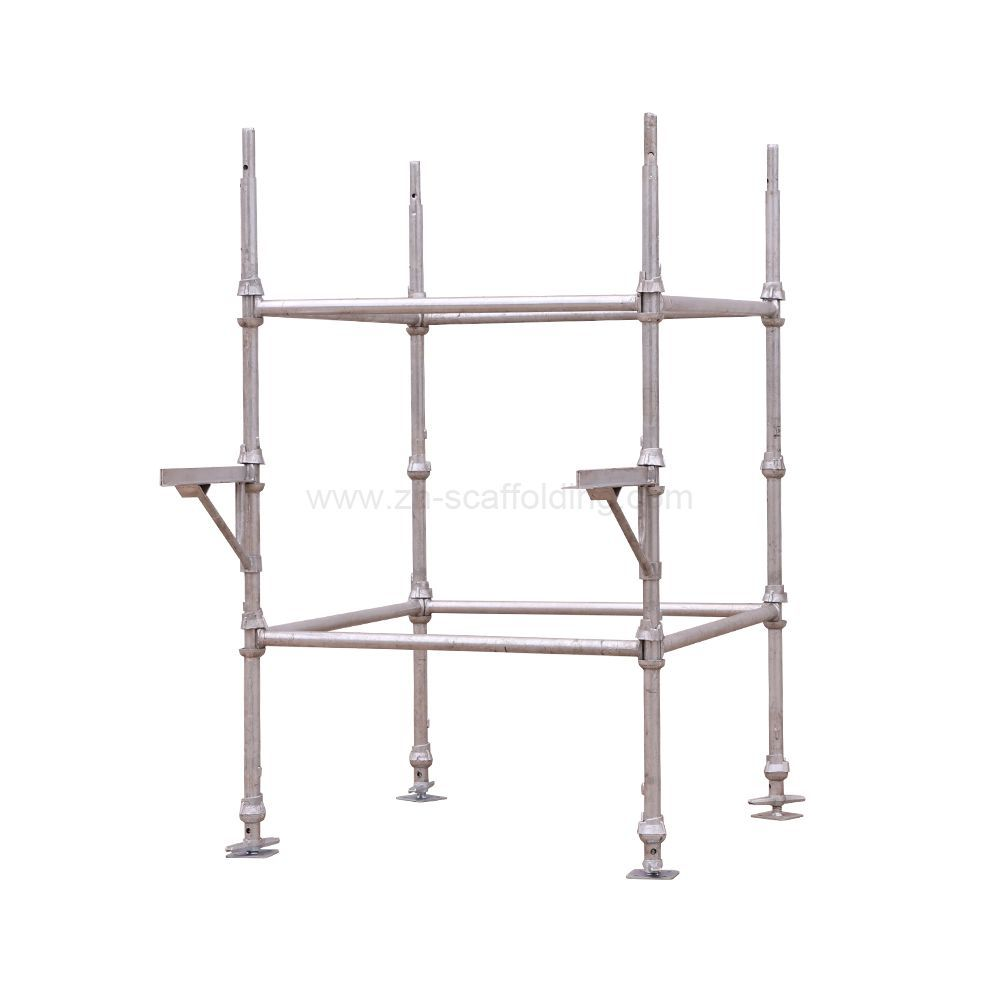 Fastener scaffolding is currently widely used as a multi-pole scaffolding, can also be used as a scaffolding, full scaffolding, support frame, etc.. Commonly used fasteners have three kinds: rotary fasteners, right angle fasteners, butt fasteners
2、Bowl buckle type steel pipe scaffolding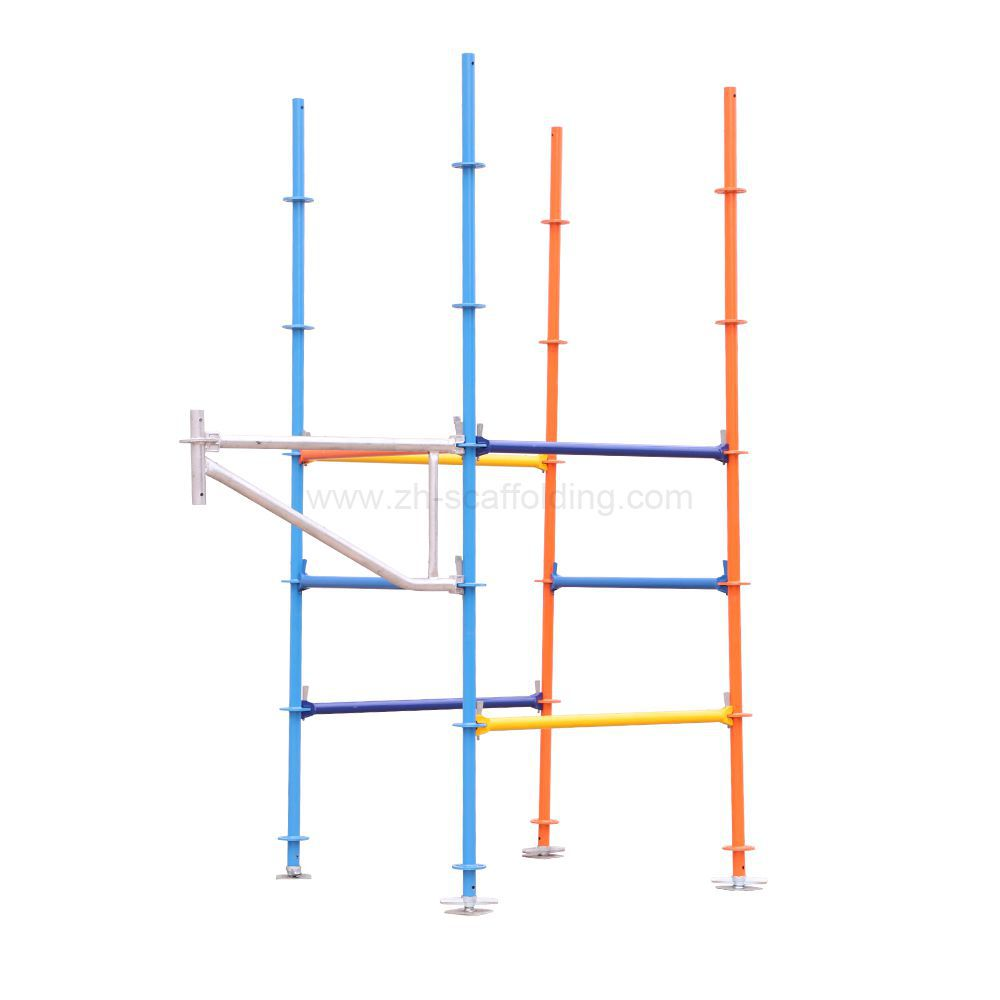 It is a multi-functional tool-type scaffolding, consisting of main parts, auxiliary components and special components. The whole system is divided into 23 categories and 53 specifications. Uses: single and double row scaffolding, support frame, support column, material lifting frame, overhanging scaffolding, climbing scaffolding, etc.
3、Door type steel pipe scaffolding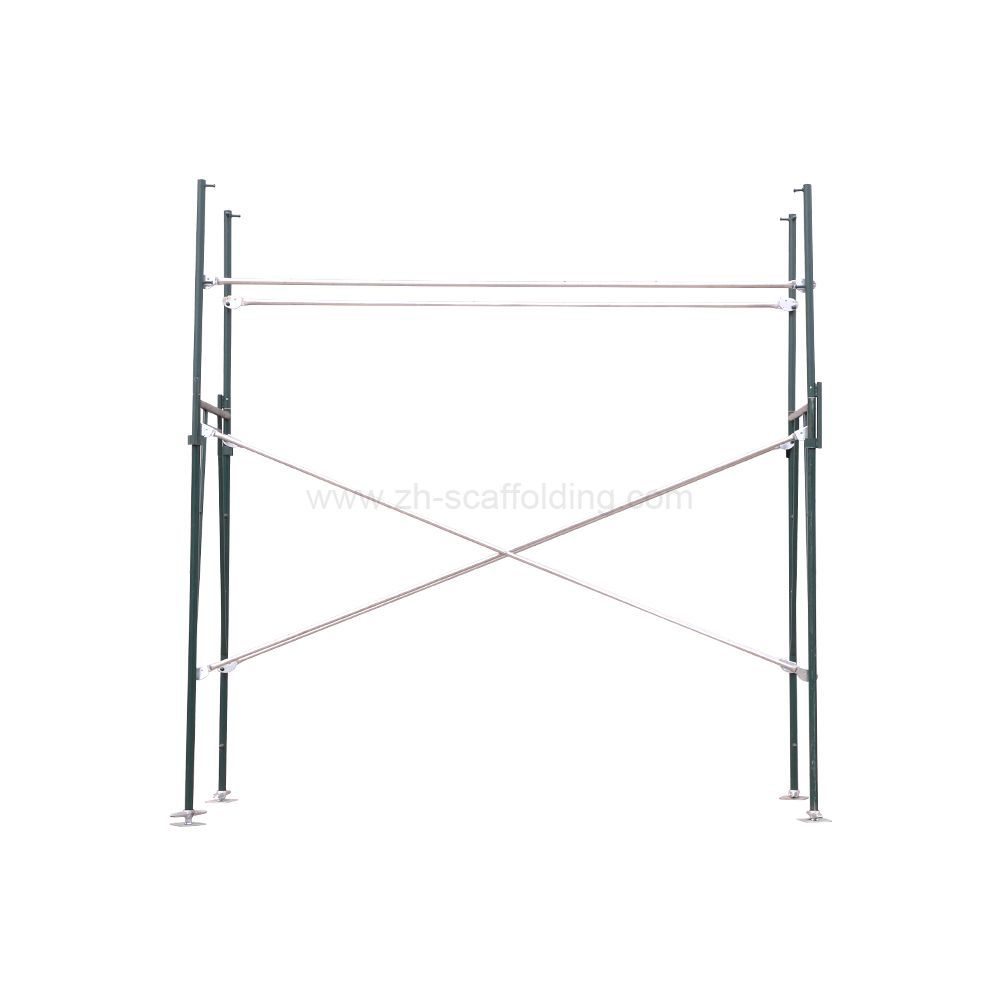 Door type steel pipe scaffolding, also known as "eagle frame" "frame group scaffolding", is a popular form of scaffolding in the international civil engineering sector, a complete range of more than 70 kinds of accessories, uses: inside and outside scaffolding, full scaffolding, support frame, work platform, well frame, etc.
4、Lifting scaffolding
Attachment lift scaffolding is to erect a certain height and attached to the engineering structure, relying on their own lifting equipment and devices, can climb or fall with the engineering structure layer by layer, with anti-tip, fall protection device external scaffolding; attachment lift scaffolding mainly by the attachment lift scaffolding frame structure, attachment support, anti-tip device, fall protection device, lifting mechanism and control device, etc.
Have you used all types of scaffolding?
There is no denying that scaffolding is an important part of construction work. Not only is scaffolding vital for the safety of the construction crew, but it is also essential for the support of the original building structure.
Considering that there are several types of scaffolding systems available, the requirements and specifications of each project will determine the type of scaffolding you will use. For example, the type of terrain and the nature of the construction project will determine the type of scaffolding system to be used on site.
These scaffolding types are the most widely used types of scaffolding in the construction industry. By taking some time to understand the uses and characteristics of each scaffolding type, it is easy to identify and understand what scaffolding is safe to use on site.
We are a manufacturer of scaffolding and welcome enquiries for prices and services we can offer if required