Aluminum scaffolding is an integral part of the construction industry and professionals in this sector usually buy the scaffolding they use. Companies rarely buy all their scaffolding as it can become expensive and unreliable. With this in mind, there are many factors to consider before making a purchase.
What is aluminium scaffolding?
Aluminium scaffolding is one of the most popular scaffolds on the market. aluminium scaffolding is a lightweight scaffold that is lighter in weight and easier to install. And aluminium scaffolding often comes with wheeled components for easy movement to other locations. Aluminium scaffolding towers are ideal for a variety of tasks, such as staging live events or installing air conditioning units.
The meaning of Aluminum & Aluminium is the same product, but there are geographical differences. North America (the United States and Canada) is used So we provide not only aluminium scaffolding but also aluminium scaffolding.
As a lightweight and modular scaffolding, aluminium scaffolding is sufficient for ladders. Quickly installed, it will take you safely to high places. Thanks to its sturdiness and stability, the risk of slips or falls is effectively reduced and the aluminium tower can also hold the tools and materials required by the worker.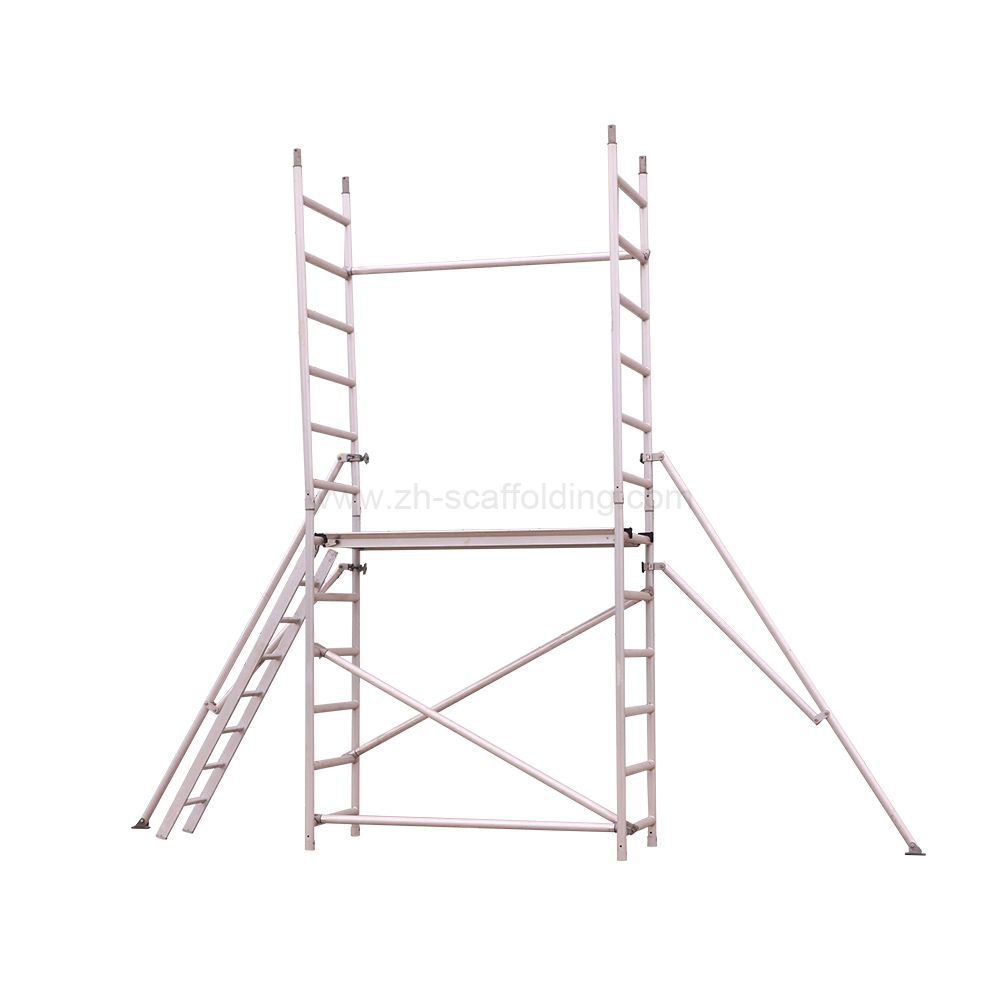 Aluminium scaffolding tower accessories
ladder
stair ladder
toeboard system
platform
spigot
safety pin
platform safety lock
protective cover
cast ring
claw
horizontal & diagonal
base frame
castor wheel
aluminium scaffolding plank
The aluminum scaffolding plank is perfect for anyone who needs a stable and sturdy scaffolding platform. It is constructed to hold up to 75 pounds per square foot and meets OSHA standards for heavy duty applications.
aluminum scaffolding plank benefits
Our aluminium plate is strong because it is reinforced at the bottom. The top contains grooves to remove water build-up and ensure you have good traction. The board's ultra-light weight makes it easy to assemble and transport. As the planks are made of aluminium, they will not rust.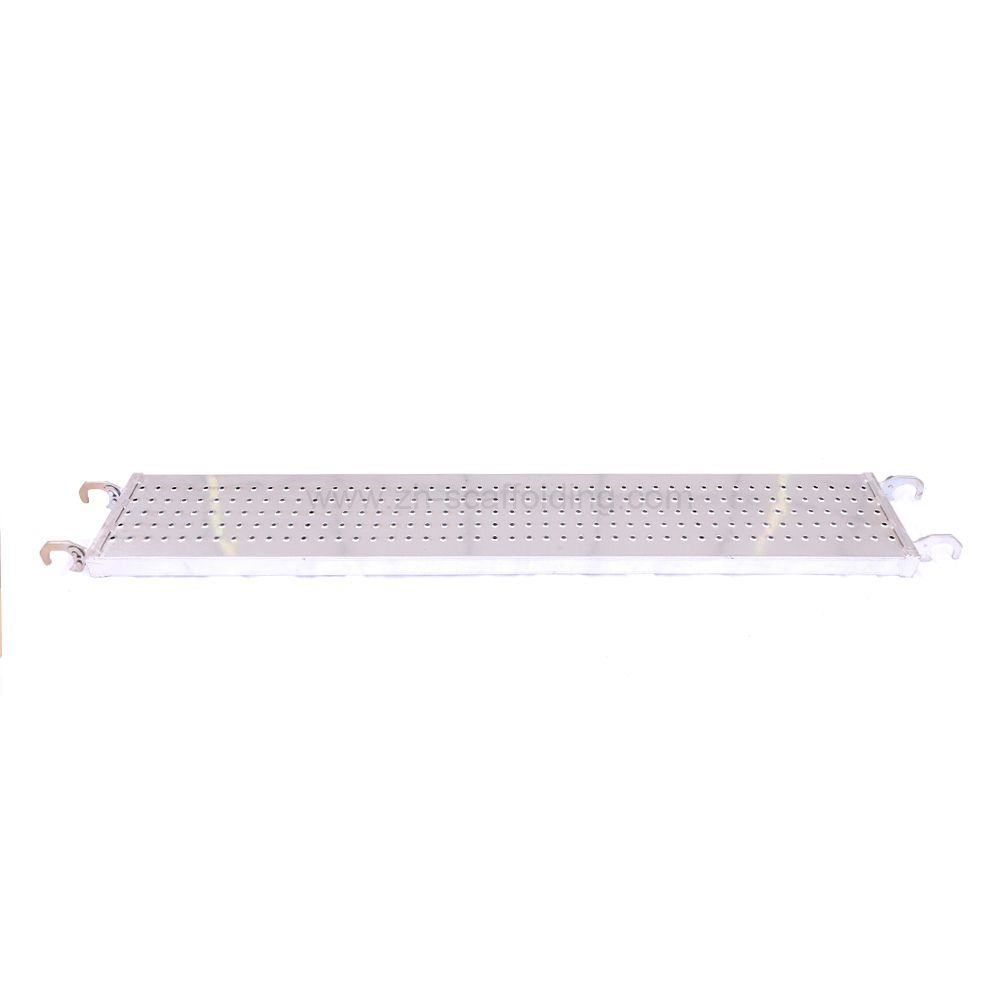 aluminium scaffolding ladder
The aluminium scaffolding ladder has always played an irreplaceable role in building construction. You can use it for roof construction, maintenance, stair scaffolding, access scaffolding towers, homes, buildings and much more.
If you need an aluminium scaffolding ladder for your project or business, then congratulations, you have come to the right place.
Advantages of aluminium scaffolding ladder
The aluminium scaffolding ladder is lightweight and easy to move and store. Aluminium ladders are only 1/3 the weight of traditional steel ladders, so there is no need to worry about damaging the pavement or floor when the ladder is under weight. The overall design of this scaffolding tower ladder is structurally safe and stable. The aluminium scaffolding ladder supports versatility, is made from high strength aluminium alloy, is extremely strong, has a maximum load capacity of 150Kgs, can be made in different sizes and can be folded and extended to suit different complex situations.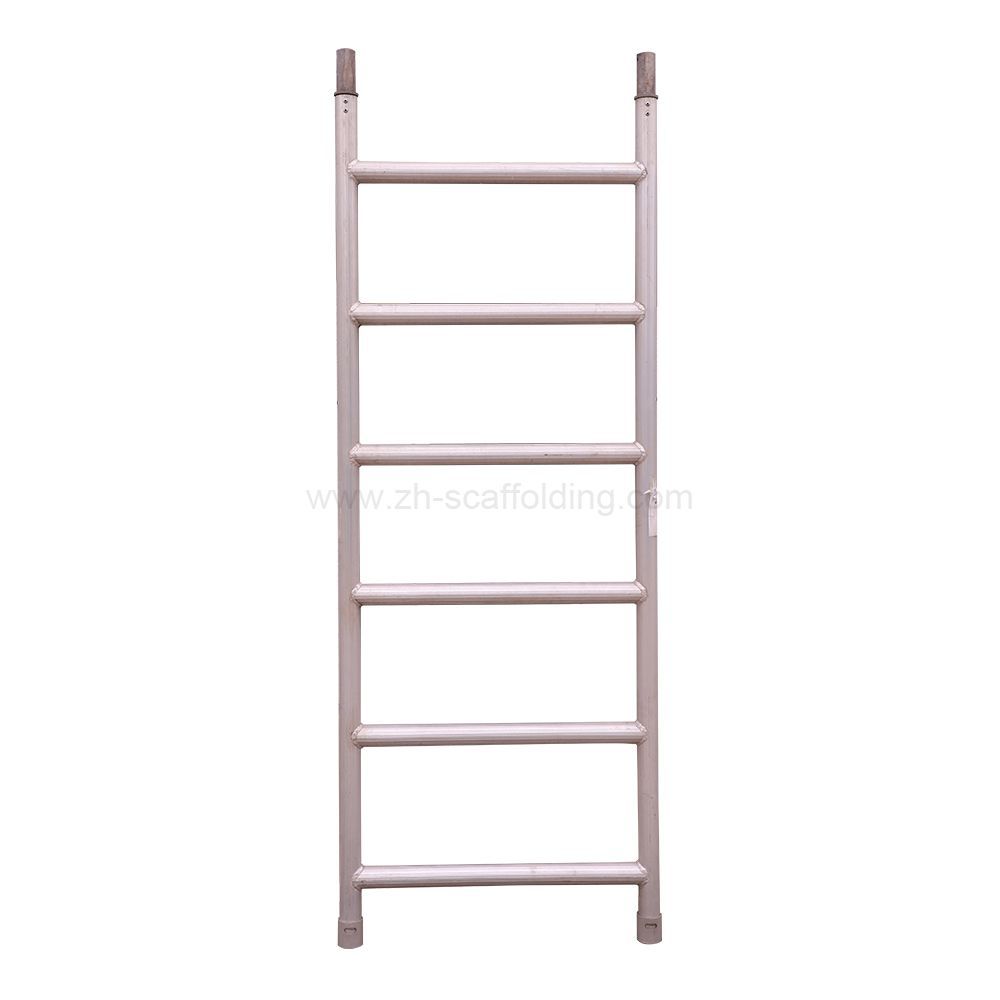 Types of mobile aluminium scaffolding
There are several different types of mobile aluminium scaffolding on the market, each designed for a specific purpose. It is important to know which type of tower you need before you buy. The most popular types of mobile aluminium scaffolding include
Single width mobile aluminium scaffolding towers: These towers are the most common type of mobile aluminium scaffolding towers. They are designed for general use and can be used for a variety of tasks.
Double-wide mobile aluminium scaffolding towers: These towers are wider than single-wide towers and can accommodate two people. They are ideal for tasks that require two people, such as air conditioning installation or on-site event set-up.
Triple width mobile aluminium scaffolding towers: these are the widest mobile scaffolding towers. They can accommodate three people and are ideal for tasks that require three people, such as on-site event set-up or construction work.
Tips for buying aluminium scaffolding
There are several main aspects you should consider when choosing mobile aluminium scaffolding: quality, safety, manufacturing methods and choosing the right size for your project.
Safety - beware of imitators
There are many places that sell mobile aluminium scaffolding and its accessories, but not all places are created equal. When considering buying a structure that can support your staff and that you rely on to keep them safe, you need to make sure it meets your requirements. Don't take shortcuts or try to save money by buying from a reputable company you've never heard of or a product you don't know about.
The longevity of mobile aluminium scaffolding depends on the durability and strength of your scaffolding and it is vital to ensure that you find a source that has a good reputation, has been on the market for a long time and can prove that it meets the safety standards of your state or territory. Safety is also ensured by the following points
mobile aluminium scaffolding material: it is important to choose a quality scaffolding tower made from high quality materials. Scaffolds made of lightweight, rust-proof aluminium have a practical, patented quick-connect system designed for easy and quick assembly, and a formed aluminium tube structure for maximum stability. Steel scaffolds are also available on the market, which are very resistant to vibration but are heavier and less prone to rust: they are particularly chosen when large works have to be carried out on construction sites and are often treated with special rust-proofing. rust-proof paint to ensure maximum durability and strength.
mobile aluminium scaffolding production technology: when choosing aluminium scaffolding towers, the manufacturing process is important. Cold forming techniques should be used to provide additional strength and stiffness.
mobile aluminium scaffolding the right size: When choosing an aluminium scaffolding tower, you should select the right size for your project. Make sure you choose the width and length that best suits your needs. Buying custom-made mobile scaffolding is the basis for precise and highly professional work. The first thing to do is to determine the maximum height you need to work: there are many sizes and dimensions of scaffolding available, from the smallest scaffolding normally used for painting moderately high walls, to mobile towers for working on large buildings and at considerable heights. There are also handy scaffold risers on the market designed to be mounted on top to reach higher heights: they are a good alternative, especially for those who need to work at different heights but do not want to buy mobile access towers, which are certainly more cumbersome and definitely more expensive.
mobile aluminium scaffolding placement type: the ground on which scaffolding is placed to carry out the work. If it is a flat surface, such as concrete, you can rest assured: all scaffolds are equipped with very hard-wearing, non-slip feet that fix perfectly to the ground. If, on the other hand, the ground is not flat, you must equip yourself with levelling equipment and ensure that they are compatible with your scaffolding model: these can be used to stabilise the support even on dirt or gravel and ensure safe working.
Mobile aluminium scaffolding adheres to standards: the first rule is to find out which international scaffolding standards are used in your area and stick to them. Many of the standards are similar, but each sets out specific requirements for individual components, such as couplers, tubes, plates and system scaffolding specifications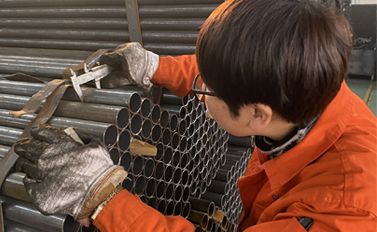 mobile aluminium scaffolding support and training
As mentioned earlier, there are many companies that sell manufactured scaffolding and their level of service will vary. Some of the smaller places that may be cheaper will not provide support or training materials, leaving you to decide how to assemble and what to do if a problem arises. What you need to be sure of is that the company you buy it from offers after-sales support. This means they have assembly instructions, video support and someone to call if you have a problem.
Warranty and return policy
Checking a product's warranty is a good way to find out how much confidence a company has in their product. When you buy mobile aluminium scaffolding, make sure it comes with a warranty and check how long the warranty lasts and what it covers. If a company does not offer any warranty, then you can almost always guarantee that there is none.
Remember that the total cost of a product is not only the initial outlay, but all the costs associated with it in the long run, such as replacement, accident compensation and additional training (if not already available).
Accessibility
This is another issue that people tend to forget about. You may know what you need now, but what happens when one of the guys accidentally leaves a piece on site and you need it for your next job? How easy is it to replace? How long does it take for a company to get in? All Scaffolds are different and may fit differently, so it's not ideal to grab parts from elsewhere. You do need to rely on your original supplier to stock spare parts for quick replacement.
Storage and transport needs
what use is large scaffolding, if not huge mobile aluminium scaffolding, if you don't have the means to move it or keep it sheltered for space? Although this may seem obvious, many people often forget to take this factor into account and then find themselves with equipment that is too bulky and therefore unusable.
---
Thank you for reading our guide on how to choose the right mobile aluminium scaffolding tower. We hope that this guide has helped you to choose the best scaffolding tower for your needs.
If you have any further questions or would like to purchase high-quality aluminium scaffolding, please do not hesitate to contact us. We will be happy to assist you further.